Advertisement
&nbsp

&nbsp
Bitcoins status as an uncorrelated asset has been called into question on a couple of occasions in recent months as the flagship cryptocurrency has been moving alongside the traditional financial markets.
A new profoundly insightful report shows that the stock market is showing signs of a 2009-like prolonged bull market. Keeping in mind bitcoin's close relationship to the equities market, the top crypto may be about to witness a meteoric rally as well.
Stock Market Shows Similar Pattern To March 2009 When The Longest Bull Market Ever Began
A recent report by Michael Wilson, the chief equity strategist at vaunted investment bank Morgan Stanley, suggests that the stock market at the moment is mirroring the performance in 2009 just as the economy was recovering from the 2008 Great Recession and was starting its longest bull market in history.
Wilson gained credibility after correctly calling the mid-March bottom that wreaked havoc on the stock market and the bitcoin market as well. Bitcoin has been moving in tandem with the equities since then, much to the chagrin of most bitcoin enthusiasts. 
However, this connection with the stock market could augur well for the bitcoin price. Writing to investors, he observed that the stock market is currently "tracking the Great Financial Crisis period very closely in many ways". 
BTC May Be Poised To Benefit From The Bitcoin-Stock Market Connection
Bitcoin's performance in the last two months has been outstanding as it is now up over 140% from the March 12 lows. Interestingly enough, the US stock market has also witnessed a notable boom over the same period. A closer look at the price trend of bitcoin and the equities market reveals an eerily connection which surprised many, given that the correlation between these two assets has been historically low.
Nonetheless, bitcoin could be in for an explosive bull market should this correlation continue, and if the stock market bulls launch a parabolic bull run like in 2009 as Michael Wilson predicts.
As you can recall, bitcoin recently completed its third halving. Most people expected this event to spark a sustained bitcoin rally -just like the two previous halvings. Indeed, bitcoin has been on an uptrend but with occasional pullbacks. 
The halving has come at a time when the Federal Reserve has settled on putting no cap on the amount of fresh money it injects into the economy. For analysts, such imprudent money creation will only result in inflation and a reduced buying power. For crypto believers, this will be a chance for bitcoin to shine as it is the hardest form of money that ever existed.
The stock market is at the mercy of stimulus packages that are being issued in a frantic bid to stave off an imminent recession. Some of this money is making its way to the crypto markets as US investors buy bitcoin with stimulus checks. This, in part, explains why the bitcoin market and the stocks remain coupled.
Another Quizzical Correlation
It isn't just the stock market; for some time this year, bitcoin has shown some connection to gold. Case in point, earlier this year as the tensions between Iran and the US escalated after an airstrike killed Iran's most powerful general, bitcoin and gold surged while the stock market tanked.
On several other occasions, bitcoin moved in lockstep with the precious metal, stirring hopes of bitcoin's mantle as a safe haven.
In any case, if bitcoin's correlation with the stock market persists and Wilson's prediction is anything to go by, the digital asset could just be warming up.
Get Daily Crypto News On Facebook | Twitter | Telegram | Instagram
DISCLAIMER Read MoreThe views expressed in the article are wholly those of the author and do not represent those of, nor should they be attributed to, ZyCrypto. This article is not meant to give financial advice. Please carry out your own research before investing in any of the various cryptocurrencies available.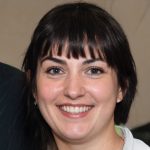 I'm a highly experienced writer and editor specializing in the field of cryptocurrency. I have worked extensively with some of the biggest names in the industry, and my work has been featured in major publications such as CoinDesk, Bitcoin Magazine, and Crypto Insider. I am also a regular contributor to Forbes Crypto. In addition to writing, I am also an expert in social media marketing and have helped numerous clients grow their online following. If you're looking for someone who can help you spread the word about your crypto project or business, I'm always available to help!