Advertisement
&nbsp

&nbsp
We are now in the 6.25 block subsidy era after the recent halving. With miners revenue cut in half, some miners with older model mining hardware were forced to leave the bitcoin network due to unprofitability. This resulted in a precipitous drop in the hashrate and a spike in transaction fees.
But, the bitcoin network just had its third mining difficulty decrease this year. This decrease is supposed to attract back miners who had shut down their mining operations last week.
Bitcoin Mining Difficulty Falls 6%
Mining difficulty is an ingenious feature that ensures block production and network security are well balanced. The bitcoin network typically produces a block every ten minutes. However, the amount of hash power that miners use to mine affects the average. 
As such, the difficulty of mining is set to self-adjust every 2016 blocks -basically every two weeks- in order to maintain a steady block interval. For instance, if it took more than two weeks to mine the previous 2016 blocks, the difficulty decreases. If it took less, mining difficulty is increased.
On May 20, the difficulty decreased by 6% to 15.14T. According to Glassnode, this decrease was expected and is consistent with the recent drop in hashrate after the halving.
This was notably the third difficulty decrease this year. The previous decrease of a staggering 15.95% occurred in March during the market-wide fiasco.
Stabilizing The Network After Halving
After the rewards were cut from 12.5 BTC to 6.25 BTC, some miners closed up shop, leading to the block time exceeding ten minutes. Consequently, the average bitcoin transaction fee rocketed to $5.82, as pointed out by Quantum Economics founder Mati Greenspan on May 19.
According to mempool data provided by Blockchain.com, there is currently 90.95MB worth of transactions waiting for confirmation by miners. The recent negative difficulty adjustment should increase the rate at which miners produce blocks and clear the backlog thus resetting the transaction fees back to normal. In other words, with low difficulty, the small miners are likely to jump at the opportunity and continue securing the bitcoin network as it is now easier to solve algorithms.
Meanwhile, bitcoin is struggling to climb above $9,800 in order to take on the $10,000 level. 
Get Daily Crypto News On Facebook | Twitter | Telegram | Instagram
DISCLAIMER Read MoreThe views expressed in the article are wholly those of the author and do not represent those of, nor should they be attributed to, ZyCrypto. This article is not meant to give financial advice. Please carry out your own research before investing in any of the various cryptocurrencies available.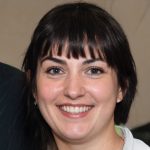 I'm a highly experienced writer and editor specializing in the field of cryptocurrency. I have worked extensively with some of the biggest names in the industry, and my work has been featured in major publications such as CoinDesk, Bitcoin Magazine, and Crypto Insider. I am also a regular contributor to Forbes Crypto. In addition to writing, I am also an expert in social media marketing and have helped numerous clients grow their online following. If you're looking for someone who can help you spread the word about your crypto project or business, I'm always available to help!