Advertisement
&nbsp

&nbsp
John McAfee, computer programmer, tax fugitive, and crypto advocate, is distancing himself from his infamous $1 million bitcoin price forecast once again.
In early 2018, McAfee predicted that one bitcoin would be worth a staggering $1 million by the end of this year. He went as far as to state that he would eat his manhood on live television if this prediction did not bear fruit. 
Lot's of people asking me over the past two days whether my bet is still on (that I will eat my dick if Bitcoin does not reach $1 million by the end of 2020). ABSOLUTELY!!! It is a bet that I cannot possibly use. Use your heads people! Run the numbers that crypto folks well know.— John McAfee (@officialmcafee) February 2, 2018
The British-American anti-virus guru stood firm by his prediction over the years, up until January of this year when he said it was all a trick intended to onboard new crypto users. He even called bitcoin an ancient technology like Model T, Ford's first automobile.
In a tweet on May 30, McAfee once again mocked his lofty $1 million price target, this time quipping that crypto enthusiasts should have noticed the "absurd humor" in the ambitious prediction.  
"Are you one of the persons who did not see the absurd humor in it? I posted it on the same day I predicted Whale Fucking would replace Surfing as the number one water sport. Wake up!"
He further explained that the bitcoin price hitting $1 million means that the asset would have a market capitalization that's way bigger than the GDP of the whole of North America. "What idiot could believe such nonsense?" he asked derisively.
Put a different way:If Bitcoin ever hit $1 mil, it's market cap would be greater than the GDP of the entire North American Continent.What idiot could believe such nonsense?Whale Fucking is a thousand times more likely to make its way onto the Olympics Stage.— John McAfee (@officialmcafee) May 30, 2020
McAfee Is Still A Crypto Fan… Just Not Bitcoin
McAfee has undeniably lost a good number of cryptocurrency fans by welching on his $1 million BTC price bet, but on the bright side, he gets to keep his male member. 
Moreover, he has not completely ditched the crypto world. Since denouncing bitcoin, he has been backing privacy-oriented Monero coin. He also recently announced his own anonymity coin known as GHOST. 
It is worth mentioning that PIVX developers accused McAfee of copy-pasting material from an old PIVX white paper for the GHOST coin. McAfee later admitted to plagiarism, further asserting that he would be suing the PIVX team for defamation.
But what's even more interesting is the fact that McAfee believes his GHOST project and the controversial HEX token will achieve much more than bitcoin (BTC).
Get Daily Crypto News On Facebook | Twitter | Telegram | Instagram
DISCLAIMER Read MoreThe views expressed in the article are wholly those of the author and do not represent those of, nor should they be attributed to, ZyCrypto. This article is not meant to give financial advice. Please carry out your own research before investing in any of the various cryptocurrencies available.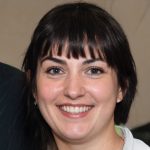 I'm a highly experienced writer and editor specializing in the field of cryptocurrency. I have worked extensively with some of the biggest names in the industry, and my work has been featured in major publications such as CoinDesk, Bitcoin Magazine, and Crypto Insider. I am also a regular contributor to Forbes Crypto. In addition to writing, I am also an expert in social media marketing and have helped numerous clients grow their online following. If you're looking for someone who can help you spread the word about your crypto project or business, I'm always available to help!