Advertisement
&nbsp

&nbsp
The price of Bitcoin will improve significantly if a BTC ETF is approved. This is the position of a cryptocurrency analyst, PlanB. In a Twitter post, he affirmed BTC will do better the same way gold has been performing better since the first gold ETF was approved in 2003.
The first gold-backed ETF, developed by ETF Securities was approved on March 28, 2003. It started trading on the Australian stock exchange as the ETFS Physical Gold. At the time, the Asset Under Management (AUM) was just a little over $600 million. Interest in gold spiked following this launch and the price of gold per ounce rose from about $332 to about $1,600, roughly a 400% increase.
Chart Source: Plan BWith such growth, gold at a point was competing with major banks in terms of asset holdings and has come to earn the trust of investors as a portfolio diversifier. The gold industry is now worth $7.5 trillion and still growing with 30 gold ETFs in the United States alone and new ones are still being issued.
Bitcoin on the other hand has been in existence for only a little over ten years and without a Bitcoin ETF has reached a market capitalization of over $180 billion today. Although there have been several attempts to secure a Bitcoin ETF, this has met some resistance as none of the ETF applications from VanEck, Bitwise, and others have seen the light of day despite several postponements.
Some experts argue that Bitcoin is not yet ripe for an ETF because it took gold centuries to secure one. The crypto community on the other hand believes the government is delaying the ETF approval for fear that Bitcoin may grow to compete with mainstream banks as gold did and even more seriously so. Some have also said that the asset needs only time and not an ETF to grow as demonstrated by its performance in the last decade.
There has been a long-standing argument about which of Bitcoin and gold is a better store of value. At its current rate of growth and adoption, Blockstream's Adam Back predicts that Bitcoin will hit a price of $300,000 per coin in the next five years. This will make it to out-compete gold as a store of value and having an ETF will be the icing on the cake.
Get Daily Crypto News On Facebook | Twitter | Telegram | Instagram
DISCLAIMER Read MoreThe views expressed in the article are wholly those of the author and do not represent those of, nor should they be attributed to, ZyCrypto. This article is not meant to give financial advice. Please carry out your own research before investing in any of the various cryptocurrencies available.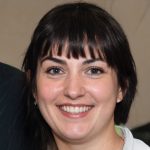 I'm a highly experienced writer and editor specializing in the field of cryptocurrency. I have worked extensively with some of the biggest names in the industry, and my work has been featured in major publications such as CoinDesk, Bitcoin Magazine, and Crypto Insider. I am also a regular contributor to Forbes Crypto. In addition to writing, I am also an expert in social media marketing and have helped numerous clients grow their online following. If you're looking for someone who can help you spread the word about your crypto project or business, I'm always available to help!