Yield farming is one  of the most popular trends in the world of decentralized finance. In order to generate a good return on your investment through this route, it's important to find a reliable project which focuses on the technology rather than the noise and hype which circulates in the space right now.  That's where Vox Finance comes into the picture – it's a very unique project, and its vision is to become the first truly cross-chain yield farming project. Offering high returns and a truly decentralized governance model, the project has generated steady value for its holders ever since its inception. Now the project is going to launch its NFT with unique artwork on Polygon blockchain, making it even more interesting. 
About Vox Finance
While it currently exists as a cross-chain yield farming and staking platform, Vox Finance wants to offer everything from decentralized lending to decentralized swaps under one roof. What separates them from other yield farming projects is the fact that they have successfully managed to implement a truly decentralized cross-chain yield farming project that is supported and governed by a robust community, all while keeping it very user friendly. Let's take a look at some of its other key features to understand what makes it so special. 
Vox Finance: Key Features
The key features of this project are as follows:
Low inflation, low supply token:

The circulating supply of VOX tokens is only 27,500 tokens, but the market cap is still $1.5 million. 

Multi-chain support:

Vox supports cross-chain yield farming on Ethereum, Binance Smart Chain, and Polygon. Support for Fantom and Arbitrum is also to be added in the near future, which will make it a truly decentralized cross-chain platform for yield farming. 

Inbuilt deflationary features:

A burn fee of 2% on all transactions acts as an in-built deflationary feature for Vox Finance. 

Secure:

3 independent audits have testified the security of Vox Finance – two audits from Arcadia, and one from Hacken.  
The Vox Finance project has been in existence since October 2020, and throughout its 1 year-long lifespan it has generated high returns on a steady scale for its HODLers. That speaks a lot about the reliability of this project, and that's why every person interested in the Defi space should pay attention to it. It can generate a lot of value in the near term as well as long term. 
Check them out here:
Twitter: HERE
Telegram: HERE
Website: HERE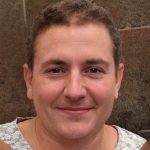 I'm a highly experienced and well-respected author in the field of cryptocurrency. I have been involved in the industry for over 5 years and have written extensively on the topic, both for academic and general audiences. I'm highly sought-after as a speaker and consultant on cryptocurrency, due to my in-depth knowledge and understanding of the industry. I'm also a regular contributor to leading industry publications.