Automated trading tools are hot. TradeSanta is a new cloud-based, automated trading platform that has loads of features. The platform works with Binance, Bittrex, Bitfinex, and HitBTC, but it may expand its supported exchanges in the future.Crypto exchanges don't generally offer traders many tools. They also only support basic order types, which can be a big problem for advanced traders. There is a rising tide of automated trading platforms out there, and they all have different tools.TradeSanta gives traders advanced trading options, and the ability to atomically enter and exit both long and short position. The entire platform was built to be simple to use. TradeSanta offers support options if their automated Wizard isn't able to help its clients get acclimated to the platform.Visit TradeSantaTradeSanta Offers Great Trading ToolsTradeSanta is all about making trades easier.The three automated options are:Long Bot TemplateShort Bot TemplateCustom TemplateIf you are a little confused, the term 'long' means that a trader things the price of a security will rise. Going 'long' means buying a security. Going 'short' is the opposite, and is a position that will rise in value of the price of a security falls.The TradeSanta platform gives traders tools to make advanced trades on both the long and short side of the market, as well as creating custom tools to take full advantage of a trader's outlook.Additional TradeSanta ToolsTradeSanta built some extra tools into its platform to give its clients maximum versatility.Extra Orders –  If you enter a trade, and it goes against you, TradeSanta has an extra orders feature that will add to the position, so that it may end up being a winning trade after all. The added size of the position will make a smaller move yield a bigger profit, which makes your original profit target a possibility.Martingale – The Martingale strategy is similar to extra orders, but in addition to buying more of a security as the market goes against a position, it also increases the volume of the purchases. Let's say that the initial purchase was 10 XRP in ETH. As the price of XRP drops in ETH terms, a Martingale strategy would buy 20 XRP more, then 40 XRP, and so on. The idea is that when the market turns in a trader's favor, the purchases at lower prices will more than offset the losses or small profit on the initial purchase.Buying Coins for Commission – TradeSanta offers its clients the service of buying additional coins to cover the cost of commission in the quote currency, in the event that a client account doesn't have enough to cover the transaction. The amount that will be purchased won't exceed the equivalent of $5 USD, and this feature can be turned off at any time.Entering at Market Price – If a trader wants TradeSanta to enter a buying or selling program right away, the enter at market price will get the trade started. If enter at market price is used, the order will be placed next to the first ask on the exchange.Technical Indicators – Technical indicators help TradeSanta bots to enter trades at the best possible time. While no system is perfect, these analytical tools can help to make the most from trades.Day Filter – The TradeSanta bot can use candlestick chart information from the previous trading day to decide if it is a good time to buy or sell a crypto pair. For example, if the candlestick chart determines that yesterday was positive for a long position, the TradeSanta bot will open a trade automatically. If the candlestick chart says that today isn't right for a trade, then the bot won't do anything at all.Volume Filter – Volume can be helpful in finding good trading conditions. TradeSanta's bot can be set up to enter a market if the right volume conditions are present, as measured by the previous day's trading volume. The recommended amount of volume for both BTC and ETH pairs is 100 units, which should be enough to ensure there is enough liquidity to exit trades and cushion against major swings that could trigger a stop-loss sale.Bollinger Bands – Bollinger bands are an industry standard technical analysis tool that creates a trading range for any market or security. TradeSanta can use Bollinger bands as a trigger for opening a trade, basing the decision on the last 1.5 hours of trading, and using a 5-minute interval to do the analysis.TradeSanta Pricing and OptionsTradeSanta has three plans to choose from, including a free plan that allows new customers to try the platform out at zero cost.TradeSanta offers the following plans:Free Plan / No ChargeBasic Plan / $15 USD per monthMaximum Plan / $100 USD per monthFree PlanTradeSanta's free plan will give clients access to 5 bots, and doesn't include individual support services. It does include the ability to use any crypto pairs that are on the exchange, and unlimited access points.Basic PlanThe basic plan from TradeSanta adds the ability to use up to 49 bots, and everything that is included in the basic plan.Maximum PlanIn addition to pumping up the number of bots to as many as you want (unlimited bots), Maximum Plan clients will also get individual support directly from TradeSanta.How To: Set Up an Account With TradeSantaSetting up an account with TradeSanta is simple.Start by going to the account opening page, enter a new user name, then give TradeSanta an email address you want to use, and decide on a password for your new account.Once all that information has been entered, you will need to go to the email account you entered for account verification. There will be account verification instructions in the email you receive.Just follow the instructions in the email you receive from TradeSanta, and your account should be good to go.If you have any problems or don't receive a verification email, check your spam folder. You can also contact TradeSanta's support center if necessary.Start Trading With TradeSantaOnce you have successfully opened an account with TradeSanta, you will have to choose which TradeSanta account type to use.If you decide to go for the free account to get started, the rest of this section isn't going to help you. Feel free to just skip down to the next section!Now, if you want to have more than five bots on your account, you will have to choose one of the pay plans that TradeSanta offers. You will have to make a deposit with TradeSanta to activate your account.Right now TradeSanta only accepts deposits in BTC, which should be easy for any crypto trader to use.Just go to Settings > Top up account, and then enter the amount you want to deposit. You will have to enter the amount in USD, and then it will be converted automatically into BTC once you confirm the amount.The TradeSanta system will then supply you with an address to send BTC into, and you are almost there. After you make the payment, it should automatically update your account within a day, and you are ready to go.Your newly funded TradeSanta balance can be used to buy either of the two pay plans, depending on what you want. Just pick the plan you want, and start making bots!Connect TradeSanta to Your Crypto ExchangeNo matter which TradeSanta account you decide to use, it is possible to create as many access points as you like.To create access points with TradeSanta, just navigate to the Access points section in the left menu, then click on the All accesses suboption.Once there, click on Add access.Every exchange will have a different way to create API keys, and you will need to have an API key and API secret key for every access point that you create. If you need help with creating API keys and API secret keys, check out this page for more information.Once you have the API key and API secret key, just plug them into the new access point, and you are connected.Creating a BotTradeSanta Bots are designed to be configured by traders. Unlike algos that just hit the market running, TradeSanta lets traders determine how bots trade.First, you will have to navigate to Trading bot > Create, and name the Bot.Right below the name field, you will find the exchange selection, where you will have
to decide which exchange you want to deploy the trading bot into.You will need to choose if you want to use a long or short strategy next, and TradeSanta gives you an easy set of buttons to do it.After that, you will need to select the crypto pair you want the bot to trade, for example, BTC/ETH could be a good market. You can choose any pair that the exchange supports. TradeSanta will remind you to have enough crypto in your account to trade the pair you select.Below the pair input field, there are two fields that might seem a little confusing.The top one is 'Take profit value' (of the first order), and the second is 'Volume of the first order' (as a percentage of deposit/fixed value)TradeSanta allows traders to automate a series of purchases (or sales, if going short), which will then hopefully be sold at a profit. The Take profit value refers to the level at which the position will be sold, based on the value of the first purchase.The volume of the first order allows traders to set an amount of crypto that will be used to open a position, which is based on either a percentage of the amount on deposit or an arbitrary fixed value.These tools allow a trader to fine tune their algo based on personal preferences and market conditions.Automated Trading Has AdvantagesTraders have to deal with a lot, and automated trading systems can be a big help. In addition to being active all the time, automated trading platforms help to take the emotion out of trading in volatile markets.One of the most difficult parts of trading is maintaining discipline, and putting on a trade even though the system may not have been working recently. No trading system is perfect, and any trading methodology will generate losses.Non-adaptive trading systems are good because they will run a trading methodology whenever the conditions are correct. Instead of becoming emotional and making mistakes, trading bots will enter the market without a second thought.Bots Trade 24/7It probably isn't healthy to be on a trading terminal 24/7. Not only would the trader become fatigued, but the likelihood of making great trades also drops as stress sets in. Big banks have traders that work in every market, but the crypto world moves all the time, every day of the week.Trading bots can keep track of what is happening automatically, and never need to take a break. TradeSanta's bots live in the cloud, which means they are connected to every exchange that TradeSanta supports in near-real time.Paying less than a dollar per day to have a full-time trading assistant seems like a pretty good deal, even if it only makes a trade every few days. Depending on the size of the portfolio a single winning trade could justify the cost of the bot every month, and the time saved by the trader is immense.Is TradeSanta Right for You?There are a lot of options out there for crypto traders who want extra tools. TradeSanta certainly fills a niche, and it isn't very expensive. On the other hand, there are automated trading platforms that are free.The first thing to think about is how much you trade, and if you would feel comfortable using an automated trading system. TradeSanta is a new platform, so it makes sense to try out the free version, and see how well it performs.It is very positive to see that TradeSanta offers potential clients the ability to use its platform and tools before they have to pay, and it is a good idea to take advantage of this offer. You can fund your account at any time, and upgrade to one of the pay plans.Do Trading Systems Work?There are a lot of questions surrounding how effective automated trading systems can be. It is important to remember that there are many different kinds of automated trading systems out there, and each one will have its advantages.The system that TradeSanta created is straightforward, and lets traders use tools that make trading much easier. The biggest advantage is probably that TradeSanta keeps an eye on crypto prices all the time so that you don't have to be glued to a trading terminal.It is also worth mentioning that any trading system won't work all the time, so making sure that it is applied consistently is very important.The overall application of the system over and over again is what makes it profitable, and in this regard TradeSanta is solid. It won't lose faith or get emotional, which is what makes any trading system profitable in the long run.TradeSanta Gives Traders a Lot of Automated Trading OptionsTradeSanta appears to have put together a great automated trading platform for crypto traders.Trading interfaces have a tendency to be complex, but TradeSanta created an interface that is simple. New users should have no trouble getting up to speed with the TradeSanta platform, and connecting it to their crypto trading accounts.Another nice feature of TradeSanta is the fact that it operates with a number of popular exchanges. Some of the other automated trading platforms only work with a few exchanges, but TradeSanta works with some of the biggest crypto exchanges out there and is working on adding support for more.It is also good that TradeSanta can make money in both rising and falling market conditions. The trading tools they created are easy to use and should be very reliable because it is hosted in the cloud.ConclusionIf you are looking for a way to automate crypto trading, TradeSanta is probably worth learning more about. It is simple to use and can be deployed into any crypto pair of your choosing.The trading programs that TradeSanta includes on its platform are probably going to be useful, and it is easy to turn them on and off. The free account option means that there is zero financial commitment up-front, and if it isn't the trading tool you need, there are no costs to try it out.The world of crypto trading is growing all the time. TradeSanta is entering an expanding market that gets more attention as cryptos become more popular. The tools that TradeSanta built into its platform could make a difference for crypto traders, and help generate profits no matter which way the market is trending.Visit TradeSanta TradeSanta Pros Free TrialEasy SetupReasonable PricingCloud Based System Cons Only 4 Exchanges CurrentlyNewer Platform 6,909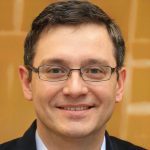 I'm a highly experienced and successful crypto author with over 10 years of experience in the field. I have written for some of the most popular crypto publications, including Bitcoin Magazine, CoinDesk, and Crypto Insider. I have also been featured in major mainstream media outlets such as Forbes, Wall Street Journal, and Business Insider.