Thrust is a platform offering decentralised financial services for users. It is built on Binance Smart Chain and focuses on building portfolios for its holders with frictionless farming and an innovative collection of DeFi products. 
The developers of Thrust created the platform to deliver products with the best use case but with the fun outlook of a meme coin. By holding the $THRUST coin people receive other tokens in their wallets as rewards and build a strong portfolio over time. The rewards start with BUSD and then it rotates to other BEP-20 tokens which are decided by the community votes. 
5% out of the total supply is used for distribution among holders. 2% set aside for the liquidity pool. 5% is used for Marketing Wallet and 12-15% is issued for slippage. The creators will add tokens for liquidity and it will be locked away with a third party liquidity locking app. 
How to buy Thrust?
The first step is to get into metamask.io and install the browser extension. For guidance, one can follow the steps given on their website. The next step is to deposit BNB directly into the Metamask addresses using an exchange or wallet. 
Then, connect the created Metamask wallet to PancakeSwap. From PancakeSwap, one can transfer BNB for $THRUST. Add the amount of BNB that must be swapped and PancakeSwap will calculate the corresponding amount of $THRUST. Click on the gear icon at the top of the PancakeSwap Swap box and set the slippage rate as 12% (it can be 12-15% depending upon the trade traffic). Upon clicking the "Swap", the Metamask window will open. From there, Click edit -> advanced and set the gas number 10-20 times higher than the default value. Once the transaction is approved by the user, they can now own $THRUST. 
Ongoing Development of Thrust 
After setting up the dashboard with the navigations Thrust put out its Governance Zone and Twitter. Next was the Burn Bot Reward and a Tracker App. Developments are taking place for Thurst 2.
To know more please visit here – https://thrust.zone/ and join their Telegram community for all the latest updates – https://t.me/thrust_zone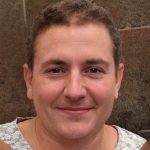 I'm a highly experienced and well-respected author in the field of cryptocurrency. I have been involved in the industry for over 5 years and have written extensively on the topic, both for academic and general audiences. I'm highly sought-after as a speaker and consultant on cryptocurrency, due to my in-depth knowledge and understanding of the industry. I'm also a regular contributor to leading industry publications.