Advertisement
&nbsp

&nbsp
Buying Bitcoin is so far the best way to bet against the government in its handling of money. As Satoshi intended, it is where money and state separate. While it was born in the aftermath of the 2008 financial crisis when all trust in government was lost, world governments have been masking their financial and economic policy shortcomings for a decade, but in the last few weeks, most have been unmasked.
The COVID-19 pandemic was the trigger and since its outbreak, governments have grappled to keep economies going. Through their effort, it has been evident that there is a deep rot in financial structures and economic policies. Notably, the printing of money leading to inflation and growing budget deficits. For some governments, couple this with corruption and they are ahead in what could end up being a complete country collapse.
Lebanon is one of the countries where trust in government is completely gone and the citizens have turned against it. After years of mismanagement of the country's economy, Lebanon is on its knees. And the citizens are in response, lighting the streets. There have even been reports that the protestors have made it into the central bank. All this comes in response to a currency collapse that has reached its peak in the last few months.
Bitcoin Holding Up Better Than Lebanese Pound
Since October last year, the Lebanese pound has lost around 70% of its value. The protest began last year but did not really get world coverage until a few months ago when the currency marked a 50% valuation drop. The crypto community also got enlightened on the situation there with Bitcoin selling at a premium in the country. While Bitcoin was on average going for $7,500 around the world, it was reported that in Lebanon it was trading for $15,000.
Since then, although the prices normalized in the country, we have seen Bitcoin reach highs of $10K and find a range in the mid $9K. By far holding and adding value while the Lebanese pound has continued its decline. 
The government's response has been the usual. The deployment of soldiers in the streets and more bureaucracy with the PM calling an emergency cabinet meeting. The administration is also looking to take a loan from the International Monetary Fund. While a quick fix, even if granted noting that the country recently defaulted a foreign debt payment, it would have a huge economic impact in the future.
With many experts in more developed countries such as the U.S raising concerns over government spending and other economic policies in place, it's time to ask the big question, trust gov't, or bet on Bitcoin? Lebanon might be the first, but it surely won't be the last.
Get Daily Crypto News On Facebook | Twitter | Telegram | Instagram
DISCLAIMER Read MoreThe views expressed in the article are wholly those of the author and do not represent those of, nor should they be attributed to, ZyCrypto. This article is not meant to give financial advice. Please carry out your own research before investing in any of the various cryptocurrencies available.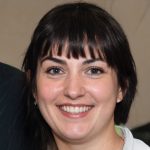 I'm a highly experienced writer and editor specializing in the field of cryptocurrency. I have worked extensively with some of the biggest names in the industry, and my work has been featured in major publications such as CoinDesk, Bitcoin Magazine, and Crypto Insider. I am also a regular contributor to Forbes Crypto. In addition to writing, I am also an expert in social media marketing and have helped numerous clients grow their online following. If you're looking for someone who can help you spread the word about your crypto project or business, I'm always available to help!