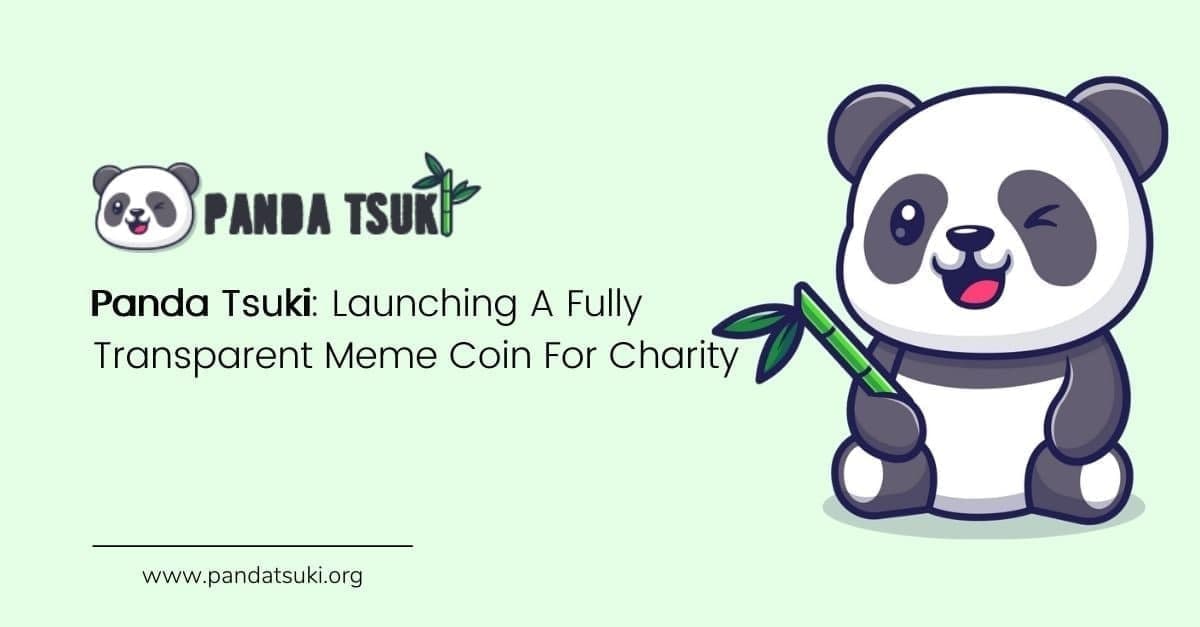 Cryptocurrency is booming as a way to make passive money. Even though it was originally created as a means of exchange for money and other assets, crypto as a currency is finding its place in the world. It is also one of the biggest communities. Crypto enthusiasts are all over Reddit and Twitter, commenting, sharing their opinions and most importantly making memes. Meme making, even though started for hysterical reasons, has become a major method of marketing. The main building block behind the crypto world is its communities. The people are the ones who provide holdership and liquidity to these. Panda Tsuki is a new addition to the crypto world and it is set out for a breakthrough.
What is Panda Tsuki? 
Panda Tsuki is a crypto token that was made for a crypto charity project. It is a completely transparent initiative. This is an effective way of money-making for institutions like charities as there is the opportunity to make passive income. With the building of the Panda Tsuki community, the number of people associated with the charity will also increase. Panda coin is built on Binance Smart Chain (BSC). Binance is the largest platform for a cryptocurrency exchange in the world. 
Meme coin 
Panda Tsuki is a meme coin. That is, it is made for the purpose of hysterics and fan following with no serious obligation. Dogecoin is a good example of how a meme coin can reach great heights. Pioneers like Elon Musk support the coin and it is something that was never expected when it was created.  But by being a meme coin, Panda Tsuki does not limit its chances of doing something good. It uses its profits completely for charity purposes. Panda Tsuki is expected to be placed with a decent price floor value upon its launch. 
For more info visit Pandatsuki website –  https://rebrand.ly/pdtskprsat1pks 
I'm a highly experienced and well-respected author in the cryptocurrency field. I have been writing about crypto for over 5 years and I'm widely considered to be one of the leading experts in the space. My work has been published in numerous publications, including CoinDesk, Bitcoin Magazine, and Blockonomi. I'm also a regular speaker at industry conferences and events.