Advertisement
&nbsp

&nbsp
Over 2,000 vending machines in Australia and New Zealand now accept Bitcoin for Coca-Cola products, according to reports. This is made possible through a partnership between Coca-Cola's largest bottling and distribution company in the region, Coca-Cola Amatil, and crypto payments startup Centrapay.
Those who intend to pay with Bitcoin and other cryptocurrencies only have to use their mobile phone-installed sylo smart wallet, a next-generation app that combines a private messenger with a digital wallet, to scan QR codes at supported vending machines across the two countries.
This doesn't only make payments easier but also reduces the need for unnecessary contact during payment as users only have to touch the machine once. 
Centrapay CEO Jerome Faury says this is in a bid to simplify the use of cryptocurrency for buying and selling of products. The firm according to Faury has worked hard to improve user experience for cryptocurrency users as well as simplified the integration process for mainstream businesses trying to integrate crypto payments. 
"Integration complexity and poor user experiences are barriers to adoption of Web 3 technology, such as digital identity and assets. We have solved both these issues. Centrapay is pioneering the way to enable this new internet of value and bring its benefits to both consumers and merchants," he said.
In addition, Centrapay wants to give its users control over their finances and digital identity in the growing digital world where privacy is an issue. 
"…we're working to create a future where individuals are in control of their own data and digital identity. Brands can connect directly and ethically with people, empowering them to make the right purchasing decision, whilst also supporting their retail and other distribution partners."
Going forward, the company plans to launch its services globally, first with a launch of "some world-first innovations," in the United States. This could contribute significantly to driving cryptocurrency adoption and reducing the spread of the coronavirus which is currently a global public health emergency.
Get Daily Crypto News On Facebook | Twitter | Telegram | Instagram
DISCLAIMER Read MoreThe views expressed in the article are wholly those of the author and do not represent those of, nor should they be attributed to, ZyCrypto. This article is not meant to give financial advice. Please carry out your own research before investing in any of the various cryptocurrencies available.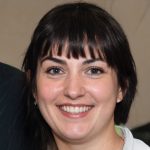 I'm a highly experienced writer and editor specializing in the field of cryptocurrency. I have worked extensively with some of the biggest names in the industry, and my work has been featured in major publications such as CoinDesk, Bitcoin Magazine, and Crypto Insider. I am also a regular contributor to Forbes Crypto. In addition to writing, I am also an expert in social media marketing and have helped numerous clients grow their online following. If you're looking for someone who can help you spread the word about your crypto project or business, I'm always available to help!