Advertisement
&nbsp

&nbsp
Galaxy Digital CEO and Founder Michael Novogratz has registered his disagreement with the opinion that the 2017 Bitcoin price all-time high was fake. He mentioned in a tweet that the market was a bubble with a lot of liquidity to buy or sell into and the sell-off that later led to the price crash was indeed normal at such a time and saying it was not real is "bad revisionist history."
Asset manager and cryptocurrency researcher Timothy Peterson had yesterday stated that the 2017 bull market which led Bitcoin to hit the highest ever price of $20,000 was manipulated. As a matter of fact, he opined that the all-time high prices of 2013 and 2019 were also manipulated.
"It's taken 7 years for people to come to grips with the fact #bitcoin was manipulated in 2013. Many still won't acknowledge it. How long before people understand $BTC was manipulated again in 2017 and 2019? The $20,000 ATH is "fake."
The years 2013 and 2017 both follow the years when the first two Bitcoin halvings happened, which has led many to believe that new all-time highs come as a result of halvings. This is expected to be the case also by next year following this year's halving.
Meanwhile, both Timothy and Novogratz are major Bitcoin bulls who have predicted that Bitcoin will go up in the future. In fact, Timothy with his mathematical calculations predicted a few days ago that Bitcoin may be just weeks away from hitting $75,000. For most Bitcoin holders though, it doesn't matter if the price is manipulated or organic, but the gains they stand to relish.
The price of the asset has not shown any signs of positive movement lately although the market fundamentals show a bullish state. The price crashed to under $9,400 yesterday after failing to break the $10,000 price level. It currently trades at $9,484 and the market just turned green, but fingers remain crossed on where the price may be going next.
Get Daily Crypto News On Facebook | Twitter | Telegram | Instagram
DISCLAIMER Read MoreThe views expressed in the article are wholly those of the author and do not represent those of, nor should they be attributed to, ZyCrypto. This article is not meant to give financial advice. Please carry out your own research before investing in any of the various cryptocurrencies available.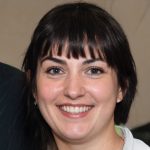 I'm a highly experienced writer and editor specializing in the field of cryptocurrency. I have worked extensively with some of the biggest names in the industry, and my work has been featured in major publications such as CoinDesk, Bitcoin Magazine, and Crypto Insider. I am also a regular contributor to Forbes Crypto. In addition to writing, I am also an expert in social media marketing and have helped numerous clients grow their online following. If you're looking for someone who can help you spread the word about your crypto project or business, I'm always available to help!