Advertisement
&nbsp

&nbsp
Most crypto observers have indicated time and again that mass adoption will be the key that launches bitcoin's market capitalization to the trillion-dollar range. However, one analyst believes bitcoin's future looks promising and bright even if it does not achieve mass adoption. 
Bitcoin Will Go To The Trillions Range Sans Mass Adoption
Crypto juggernauts like Binance, Grayscale, and Coinbase have built commendable infrastructure in efforts to attract the masses. However, the broader investing community still has a negative perception of bitcoin. 
For instance, over the weekend, famed Harry Potter author J.K Rowling set crypto Twitter afire after she stated that she doesn't understand bitcoin. She then asked someone to explain the digital currency to her. 
As expected, the crypto community took the golden opportunity to educate the British best-selling author about bitcoin. A majority of them even used Harry Potter terminology to paint a clearer picture for Rowling. Interestingly enough, Elon Musk, founder of Tesla and SpaceX also chimed in on the conversations as he gave his own description of the flagship cryptocurrency. Unfortunately, this Rowling incident highlighted an ugly truth about the key problem that crypto currently faces: inadequate education.
Regardless of the evident lack of concrete understanding of bitcoin by the masses, Gabor Gurbacs, analyst and digital asset director at VanEck argues that bitcoin isn't meant for everyone and that's pretty fine.
Gurbacs goes on to note that only 1% of portfolios hold gold despite the fact that it has been around for decades. Yet, the yellow metal's aggregate market cap currently stands at approximately $8 trillion. As such, it is not wishful thinking to expect bitcoin to reach a trillion-dollar market cap even if it only garners moderate adoption.
#Bitcoin isn't for everyone and that's okay. Only roughly 1% of portfolios hold #gold and gold market cap is in the $8 trillion range! It's not absurd to believe that Bitcoin will go to the trillions range even with moderate adoption.— Gabor Gurbacs (@gaborgurbacs) May 18, 2020
Stock-to-Flow Creator Agrees With Gurbacs
The creator of the well-known stock-to-flow model, PlanB, agrees with this notion, citing that "mass adoption is overrated" in his opinion.
Granted, bitcoin has attracted a slew of new investors with each passing day. This can be evidenced by the number of new bitcoin addresses that have almost doubled since January 2020. This is presumably because the crypto-asset has outperformed virtually all other assets year-to-date. Meanwhile, Wall Street hedge fund managers are hedging with bitcoin exposure.
With all that said, the fact is that bitcoin has been attracting the attention of high-profile investors lately. If such investors invest considerably into BTC, the flagship crypto might not need to go mainstream to attain a trillion-dollar market capitalization after all.
Get Daily Crypto News On Facebook | Twitter | Telegram | Instagram
DISCLAIMER Read MoreThe views expressed in the article are wholly those of the author and do not represent those of, nor should they be attributed to, ZyCrypto. This article is not meant to give financial advice. Please carry out your own research before investing in any of the various cryptocurrencies available.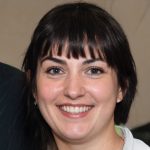 I'm a highly experienced writer and editor specializing in the field of cryptocurrency. I have worked extensively with some of the biggest names in the industry, and my work has been featured in major publications such as CoinDesk, Bitcoin Magazine, and Crypto Insider. I am also a regular contributor to Forbes Crypto. In addition to writing, I am also an expert in social media marketing and have helped numerous clients grow their online following. If you're looking for someone who can help you spread the word about your crypto project or business, I'm always available to help!