Crypto wallets have a critical role in virtual currency trading. These digital wallets deliver blockchain technology by providing a wide range of functionalities, making your transactions safe. 
TokenMinds uses cutting-edge technology to provide high-quality wallet development services. If you're looking for a cryptocurrency wallet developer, here are the things to consider:
What is a crypto wallet?
Before exploring the factors to consider when choosing crypto wallet development services, it helps to understand the meaning of a crypto wallet. A crypto wallet is a downloadable program where you store your virtual currencies. The software is compatible with various devices. It tracks your balances, shows expenditures, and allows you to keep over 100 virtual coins at a time.
Key Things to consider when choosing crypto wallet development services

Team

: Before hiring a firm to offer you wallet development services, it's advisable to check the skills and experience of the company's team of developers. The team should provide customizable e-wallet development services that meet the expectations of customers.

Technology

: the best e-wallet developer should embrace disruptive futurist

technologies

.

Support

: A first-class e-wallet development firm should offer 24/7 client support services. Such a company should deliver development solutions that exceed the expectations of customers all the time.

Security and reliability

: The best crypto wallet developer should use secure and reliable technology. Security threats are a pain point in the online space, and a developer should use a technology that mitigates these threats. The product's security should include authentication, trustworthy APIs, and continuous updates for improved security features.

Client engagement

: continuous client engagement during the development process provides feedback that can help deliver a solution that meets customer expectations. A committed e-wallet developer must actively engage clients.

Scalable architecture

: scalable technologies accommodate the future needs of the e-wallet. So, you need to check whether the firm you want to hire provides scalable solutions.

Performance metrics:

check the kind of performance metrics that the e-wallet development company uses, like security, load capacity, and scalability.



What TokenMinds offers

TokenMinds uses the latest technology to deliver superior cryptocurrency wallet development solutions. With a team of experienced developers, TokenMinds provides secure, timely, and customized solutions. The company engages the client at each development phase to ensure that they get a product that matches their expectations.
Crypto development stages
The following are major phases of Developing Crypto Wallets:

Installation:

Download the API from the appropriate site

Create:

Tap the right button in the menu to create a new e-wallet.

Setting:

Create an e-wallet name and set up approvals for outgoing and incoming settlements.

Integration:

choose the third-party programs you require, such as checking the balance or creating an address. It would help if you combined these programs with your e-wallet.
Final words
Cryptocurrencies wallets are an integral aspect of your virtual currency investment strategy. They offer safe storage of your crypto holdings. We've given educational tips on the things to consider before choosing a cryptocurrency e-wallet development firm.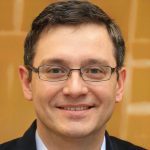 I'm a highly experienced and successful crypto author with over 10 years of experience in the field. I have written for some of the most popular crypto publications, including Bitcoin Magazine, CoinDesk, and Crypto Insider. I have also been featured in major mainstream media outlets such as Forbes, Wall Street Journal, and Business Insider.