Advertisement
&nbsp

&nbsp
When Bitcoin surged to around $10k on Monday, June 1st, things weren't rosy at Coinbase as its servers went down, leaving many investors and traders furious for not having the chance to capitalize on the golden opportunity to trade. Even after the exchange's trading feature resumed functionality, a lot of people still needed an explanation.
In response, Coinbase took to Twitter to try to explain the situation and what caused the outage. The twitter post also links to a more detailed explanation on the official Coinbase blog. According to the post, Coinbase moved fast to restore the failed service and is working on fixing the problem permanently. 
What Caused The Outage?
According to Coinbase, the rise in Bitocoin's price led to a 5x increase in traffic on the exchange within 4 minutes, and the exchange's autoscaling system couldn't handle the situation. In effect, the trading system was overwhelmed, leading to the creation of a backlog, and this caused new server requests to be dropped or timed-out as they lasted on the queue.
At this point, the server downtime (error rate) shot to 50%. This rendered the exchange's mobile apps, pro.coinbase.com, and coinbase.com inoperable by customers. However, trading through the API remained unaffected.
The exchange's technical team moved to solve the issue by redeploying the entire API. As a result, the load clogged in the previous API was dropped, and this lead to a further interruption as the system worked to queue new requests. This time, the autoscaling system was up to the task, and operations resumed fully. 
Preventing Future Hiccups
On its part, Coinbase assures its customers that it's working to prevent such situations in the future. To do this, the system's health end-point will be improved to make sure no requests are dropped even when the system is overwhelmed.
The exchange is also working on a solution to decrease or prevent the negative effects of increased traffic when crypto prices spike. A longer-term solution to improve autoscaling is also in the works. 
What People Say
While Coinbase's explanation sounds understandable, a lot of people have accused the exchange of always repeating the same play every time Bitcoin's price spikes. Truth be told, it's not the first time that Coinbase servers have gone down as a result of price spikes. In fact, some wonder how a big entity with a whole $8 billion in valuation can be operating a "faulty" system.
Also, Coinbase is currently facing a fresh backlash as reports circulate that the exchange is planning to start co-operating with the IRS and DEA to track customer information. By all accounts, this doesn't seem to inspire a lot of confidence in its customers.
Get Daily Crypto News On Facebook | Twitter | Telegram | Instagram
DISCLAIMER Read MoreThe views expressed in the article are wholly those of the author and do not represent those of, nor should they be attributed to, ZyCrypto. This article is not meant to give financial advice. Please carry out your own research before investing in any of the various cryptocurrencies available.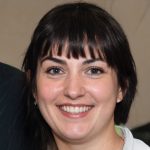 I'm a highly experienced writer and editor specializing in the field of cryptocurrency. I have worked extensively with some of the biggest names in the industry, and my work has been featured in major publications such as CoinDesk, Bitcoin Magazine, and Crypto Insider. I am also a regular contributor to Forbes Crypto. In addition to writing, I am also an expert in social media marketing and have helped numerous clients grow their online following. If you're looking for someone who can help you spread the word about your crypto project or business, I'm always available to help!