Advertisement
&nbsp

&nbsp
According to reports from the santiment data aggregator, Bitcoin whales have been on a Bitcoin accumulation spree since the Bitcoin price flipped and took a downturn six days ago. The data aggregator platform found that top Bitcoin players with a large number of Bitcoin in their possession, popularly known as Bitcoin whales, have shown an increased interest in the cryptocurrency.
This demand has led to the accumulation of a towering 12,000 BTC when converted with the current exchange rate, this equals a staggering $109 million.
The "accumulation movement" reportedly began two weeks after the third and most recent Bitcoin split, the highly anticipated Bitcoin halving event led to the reduction of Bitcoin block rewards from 12.5 BTC to 6.25 BTC. Prior to the halving event, Bitcoin had been experiencing mild instabilities as it dangled between $8,000 and $9,000 since the beginning of May. 
Still, the bulls managed to outweigh the bears long enough to push it to the $9,500 mark. In fact, on the 8th of May, Bitcoin almost broke resistance levels of $10,000 when the price hit $9,996.
However, the bears have since been shaken out and bulls have taken the upper hand and remained atop with an increased bullish pressure that has pushed Bitcoin back to previous support levels. At press time, BTC is trading at $9,143 with slight daily gains of 3.46%. 
What is behind the whale price accumulation
The culture of whales accumulating Bitcoin in their numbers is one that has been in existence for the longest time. Whales simply purchase Bitcoin in large amounts during dips and consequently sell higher with the arrival of a bullish uptrend.
Back on March 12th when Bitcoin took a deep dive and sustained a loss of more than $3,000, whales were quick to surface trading scenes and leveraged the bearish trends in their favor; buying low and selling higher. At present, the data notes that active whales already have more than 100 BTC in their wallets and have added over 12 BTC to their stash since the last few weeks.
The Whale trend signals a bull run as prices are generally more likely to make bullish moves after dips. While the majority of the market trades during a bullish trend, whales buy in anticipation of the next bull run, which is currently speculated to be around the corner.
The whale movement signals a possible uptrend in the coming weeks and as they are set to "offload their bags slightly before short-term tops occur." This pattern builds upon sentiments that are expected to propel a short-term bull run for Bitcoin, and eventually birth a bearish uproar shortly after. Although post-halving returns, as promising as they are, have yet to surface, it is not impossible for the bulls to build enough momentum to maintain the upper hand going forward.
Get Daily Crypto News On Facebook | Twitter | Telegram | Instagram
DISCLAIMER Read MoreThe views expressed in the article are wholly those of the author and do not represent those of, nor should they be attributed to, ZyCrypto. This article is not meant to give financial advice. Please carry out your own research before investing in any of the various cryptocurrencies available.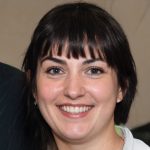 I'm a highly experienced writer and editor specializing in the field of cryptocurrency. I have worked extensively with some of the biggest names in the industry, and my work has been featured in major publications such as CoinDesk, Bitcoin Magazine, and Crypto Insider. I am also a regular contributor to Forbes Crypto. In addition to writing, I am also an expert in social media marketing and have helped numerous clients grow their online following. If you're looking for someone who can help you spread the word about your crypto project or business, I'm always available to help!