Advertisement
&nbsp

&nbsp
As spotted on the blockchain, a Bitcoin whale recently moved $1.3 billion worth of Bitcoin amid market volatility in the early hours of today (Thursday, June 11). Three wallet addresses were seen to be moving $436 million, $437 million and $439 million respectively, all under 1 hour.
While whale movements like this are not new to the cryptocurrency scene, the transactions have since left bitcoiners speculating that all transactions were either carried out for the same cause, due to the similarity in the amount as well as the closeness in time. Since the week began, traders have been left with a lot of unanswered questions as to why big players are moving so many funds.
Speculations point to a Cryptocurrency exchange
Upon reports surfacing that Coinbase has been making plans to sell off a Blockchain analysis tool to the United States government, cryptocurrency users in the space have since suspected that Coinbase or its users might be behind the increased whale transactions.
Almost a week ago, a Crypto whale bot noted that more $58 million worth of Bitcoin was being transferred from a Coinbase account. Two other transactions of over $16 million and $19 million, all totaling at $93 million were carried out on the same day.
Coinbase has since been criticized by a lot of popular Cryptocurrency personalities. In fact, Josh Rager conducted a poll asking Cryptocurrency users if they are likely to boycott Coinbase after the event, and 66% of 5000 respondents affirmed that they are likely to withdraw their coins and delete Coinbase due to the IRS and DEA deal.
There's an influx of new whales
Although a lot of attention is pointing to Coinbase as regards the increased whale transactions, cryptocurrency analyst Adam Cochran had disclosed earlier that new whales have been flooding the cryptocurrency space.
Back in April when bitcoiners were gearing up for the highly anticipated Bitcoin halving that was cataloged for May 11, data revealed that whales had been aggressively accumulating funds, with over $550 million in funds at the time. The amount is very close to the estimated $600 million in capital that Bitcoin was expected to see last year.
These newcomer whales make up the top 10,000 Ethereum wallets and holders have since transacted large amounts of Cryptocurrencies on leading exchanges like Kraken, Gemini, and Coinbase. The new addresses were said to have purchased between $100,000 to $250,000 worth of Ethereum which made up 6% of the 10,000 addresses. Since December till April, cryptocurrency whales have purchased over $650 million worth of Cryptocurrencies in Ethereum alone.
Outcome
Despite the Coinbase controversy, it cannot be disputed that new investors are trailing the cryptocurrency industry, particularly in hopes that the digital asset can serve as a better store of value seeing that fiat has been struggling to stay afloat amidst the global recession that's plaguing 2020.
With Bitcoin outperforming gold and more recently outperforming the stock market, investors will continue to gravitate towards Bitcoin in the coming months.
Get Daily Crypto News On Facebook | Twitter | Telegram | Instagram
DISCLAIMER Read MoreThe views expressed in the article are wholly those of the author and do not represent those of, nor should they be attributed to, ZyCrypto. This article is not meant to give financial advice. Please carry out your own research before investing in any of the various cryptocurrencies available.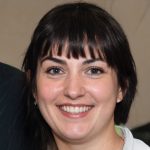 I'm a highly experienced writer and editor specializing in the field of cryptocurrency. I have worked extensively with some of the biggest names in the industry, and my work has been featured in major publications such as CoinDesk, Bitcoin Magazine, and Crypto Insider. I am also a regular contributor to Forbes Crypto. In addition to writing, I am also an expert in social media marketing and have helped numerous clients grow their online following. If you're looking for someone who can help you spread the word about your crypto project or business, I'm always available to help!