Advertisement
&nbsp

&nbsp
On March 12 we saw the effect the global stock market can have over Bitcoin and cryptos in general. The price of the top-ranked crypto plummeted from $9,500 all the way down to $3,782. Bitcoin and most of the other altcoins have managed to recover but renewed pandemic fear might come into play again.
Although it's unlikely that the global stock market will plummet in similar fashion again, we could still see a prolonged bear market in the next few months. 
Bitcoin is currently trading at $9,090 and has lost its daily uptrend after a significant rejection from $9,400. Bulls are still holding a long-term trendline but have lost the daily 12-EMA and the 26-EMA and they are getting closer to a more intense bearish cross.
The trading volume has been declining every day just like Bitcoin's volatility. Traders and investors are not certain where Bitcoin is headed to next as most breakouts have turned into fakeouts. 
How is The Global Stock Market Related to Bitcoin?
Crypto enthusiasts don't want to admit that cryptocurrencies are closely related to the stock market. Bitcoin, although sometimes called digital gold, is currently far from acting like Gold. The idea behind Gold is that when there is economic uncertainty, it can be used as a safe-haven, and generally, Gold has been a safe-haven. Even in the last crash, Gold only lost a bit of value before shooting back up.
On the other hand, Bitcoin lost more than 50% of its value in practically 24 hours and has only managed to recuperate now. It's obviously hard to regard Bitcoin as a safe-haven considering the volatility of this market. The biggest issues with cryptos are the lack of trading volume and liquidity. These two factors are crucial because any illiquid market can suffer volatile moves, up or down.
It's very hard for Bitcoin or any other cryptocurrency to maintain a stable price when just one person can move the entire market with a relatively low amount of money. The fear of a new wave of crisis is already affecting the stock market and Bitcoin. The last Bitcoin crash a few days ago was right after the S&P 500 and other indices crashed too.
Get Daily Crypto News On Facebook | Twitter | Telegram | Instagram
DISCLAIMER Read MoreThe views expressed in the article are wholly those of the author and do not represent those of, nor should they be attributed to, ZyCrypto. This article is not meant to give financial advice. Please carry out your own research before investing in any of the various cryptocurrencies available.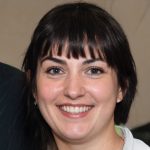 I'm a highly experienced writer and editor specializing in the field of cryptocurrency. I have worked extensively with some of the biggest names in the industry, and my work has been featured in major publications such as CoinDesk, Bitcoin Magazine, and Crypto Insider. I am also a regular contributor to Forbes Crypto. In addition to writing, I am also an expert in social media marketing and have helped numerous clients grow their online following. If you're looking for someone who can help you spread the word about your crypto project or business, I'm always available to help!