Advertisement
&nbsp

&nbsp
On May 28, Bitcoin hit the $9.5K benchmark, being up by nearly 5% from the previous day. This comes right after an expression made by Goldman Sachs during its client call, where the topic was practically centered on cryptocurrencies, most specifically Bitcoin stayed in the focus of the discussion.
At the end of the day, Bitcoin was labeled as too insecure to be dealt with by clients of the investment bank. The discussion concluded with Goldman Sachs making a statement that Bitcoin is "not an asset class".
This raised a wave of skepticism in the crypto community, which resulted in a bearish mood having its touch on the market.
However, contrary to confusion stirred in the community by the investment bank's statement, Bitcoin price daily gain went to 5%+ versus the previous trading day.
BTCUSD Chart By TradingViewTo cryptocurrency adherents, this came out to be an unexpected price turn. Tyler Winklevoss, a well-known American cryptocurrency investor, co-Founder, and CEO of crypto exchange Gemini, commented on Bitcoin's unanticipated price behavior. 
Day after Goldman Sachs says don't buy bitcoin, bitcoin is up +$500. 🤔— Tyler Winklevoss (@tylerwinklevoss) May 28, 2020
Bitcoin price and future outlook
It seems positive expectations with regard to Bitcoin have started getting back in place after the weekly period of frenzy when the price of the digital currency went as low as $8.7K. The highest price fixated in May held at the $10k price mark on May 7 but did not progress any further.
The reason for that could be the Bitcoin halving event that occurred on May 11, when the price of the cryptocurrency hit the month-lowest $8.6K mark. However, the effect was not as severe as expected, and just 3 days later the price jumped nearly 14% to the benchmark of $9.8K.
Now, investors are building plans on how the world's most sought-after cryptocurrency will perform in the future. Some say that $9.7K is the next achievable level, while resistance remains at the $10K level. Another positive forecast tells that the Bitcoin price may climb close to $12K during the year. This shows rather moderate expectations to what was previously expressed by market pundits making bets for the $14k level just a few months earlier. 
How this will all unfold, remains to be seen. For now, traders are still confused on whether Bitcoin's halving will stir bullish or bearish sentiment on a longer time span, however, there's still hope that the post-halving euphoria of 2017 will repeat when the price of the cryptocurrency surged 2,000% in a course of few days.
Get Daily Crypto News On Facebook | Twitter | Telegram | Instagram
DISCLAIMER Read MoreThe views expressed in the article are wholly those of the author and do not represent those of, nor should they be attributed to, ZyCrypto. This article is not meant to give financial advice. Please carry out your own research before investing in any of the various cryptocurrencies available.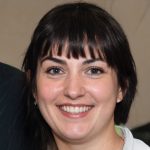 I'm a highly experienced writer and editor specializing in the field of cryptocurrency. I have worked extensively with some of the biggest names in the industry, and my work has been featured in major publications such as CoinDesk, Bitcoin Magazine, and Crypto Insider. I am also a regular contributor to Forbes Crypto. In addition to writing, I am also an expert in social media marketing and have helped numerous clients grow their online following. If you're looking for someone who can help you spread the word about your crypto project or business, I'm always available to help!