Advertisement
&nbsp

&nbsp
Bitcoin is on the verge of a serious market correction that could send its price plummeting to new lows, one market watcher has opined. The Twitter analyst and avid markets researcher 'CryptoWhale,' is warning of an incoming Bitcoin crash.
As would be expected, this sentiment seems to oppose that of the majority who think Bitcoin is currently building up momentum for an eventual break out that should see it topping $20k soon.
Bitcoin has been swinging between $9k and $10k for some time now, and a lot of people believe that the crypto has established a resistance level at $10k, with a support level consolidating at around $9.5k. In that respect, Bitcoin would mount a sharp rise to around $14k if it can break past the resistance level, and that would mark the beginning of the next big bull run. 
Almost Identical Charts
While arguing their case to support their opinion, the analyst went on to point out that although Bitcoin's price may not be exactly within the same range as compared to that of February, the current chart or trend seems to be identical to that of February 2020.
This notion carries with it some deep fears, especially considering that the crypto market has been known to repeat history. For example, Bitcoin has been known to rally before and after the halving, and the previous halving events have proven that.
That said, if the charts coincide, according to CryptoWhale, it's probable that Bitcoin could be on the verge of a potential crash. However, on the other hand, the dynamics of the crypto market have been known to be sometimes unpredictable.
60% Correction?
According to Whale, the last time this kind of chart was seen back in February, Bitcoin experienced a 60% price recoil. Will this time be the same? Only time will tell.
Get Daily Crypto News On Facebook | Twitter | Telegram | Instagram
DISCLAIMER Read MoreThe views expressed in the article are wholly those of the author and do not represent those of, nor should they be attributed to, ZyCrypto. This article is not meant to give financial advice. Please carry out your own research before investing in any of the various cryptocurrencies available.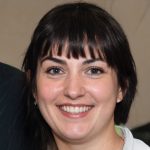 I'm a highly experienced writer and editor specializing in the field of cryptocurrency. I have worked extensively with some of the biggest names in the industry, and my work has been featured in major publications such as CoinDesk, Bitcoin Magazine, and Crypto Insider. I am also a regular contributor to Forbes Crypto. In addition to writing, I am also an expert in social media marketing and have helped numerous clients grow their online following. If you're looking for someone who can help you spread the word about your crypto project or business, I'm always available to help!