Advertisement
&nbsp

&nbsp
Bitcoin traded sideways for the majority of May and has been unable to break the crucial $10,000 level a few times. However, overall, since the crash on March 12, the digital asset has been trading in a significant bull run going from a low of $3,700 to a peak of $10,050.
Even after all the sideways trading and rejections, Bitcoin is still currently trading at $9,560. The daily trading volume has been dropping significantly for the past month and it is on average, 3 times lower now than at the beginning of May. 
However, when it comes to Bitcoin options, the open interest has seen all-time highs during May showing a clear interest in Bitcoin.
Bitcoin Overvalued But Bullish?
According to a recent Tweet by Charles Edwards, trader, and digital asset manager at capriole investments, Bitcoin is overvalued for the first time since September 2019.
Bitcoin overvalued for first time since September 2019 per Energy Value.Good news? When EV bottoms and trends up, it is often a BIG up trend. Particularly after halving. We are already getting signs of daily EV greater than price. If this continues, expect fast recovery. pic.twitter.com/lEU0n8knmM— Charles Edwards (@caprioleio) June 1, 2020
Edwards is the creator of Bitcoin Energy-Value indicator, a formula that calculates the fair value of Bitcoin. Back in December 2019, Edwards calculated this fair value to be around $11,500.
'Bitcoin's fair value is a function of energy input, supply growth rate and a constant representing the fiat dollar value of energy.' notes Charles Edwards.
According to this model, Bitcoin is expected to drop but recover quickly and continue with its bullish path so in essence, is a bullish indicator. 
It seems like the last time this happened was back in September and Bitcoin did see a significant crash shortly after but the recovery wasn't that quick, in fact, Bitcoin is still not trading above the level that it had in September. 
Will Institutional Interest Be Enough To Pump Bitcoin?
The clear institutional interest in Bitcoin is not helping its price for now. Bitcoin has been trading sideways for almost a month while a major trust fund named Grayscale, has continued to buy BTC at an exponential rate. 
Grayscale Fund trust is currently buying Bitcoin at a rate of 1.5x of mined Bitcoins and the open interest of Bitcoin options has been hitting ATH's for most of May.
Both of these statistics should reflect on Bitcoin's price, however, they might take longer to have a real impact even though they are great indicators for the long-term.
Get Daily Crypto News On Facebook | Twitter | Telegram | Instagram
DISCLAIMER Read MoreThe views expressed in the article are wholly those of the author and do not represent those of, nor should they be attributed to, ZyCrypto. This article is not meant to give financial advice. Please carry out your own research before investing in any of the various cryptocurrencies available.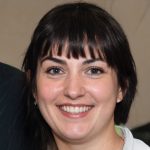 I'm a highly experienced writer and editor specializing in the field of cryptocurrency. I have worked extensively with some of the biggest names in the industry, and my work has been featured in major publications such as CoinDesk, Bitcoin Magazine, and Crypto Insider. I am also a regular contributor to Forbes Crypto. In addition to writing, I am also an expert in social media marketing and have helped numerous clients grow their online following. If you're looking for someone who can help you spread the word about your crypto project or business, I'm always available to help!