Bitcoin Core and other open-source projects have, over the years, built a range of technologies to improve Bitcoin scaling and the general Bitcoin user experience. With examples including Segregated Witness (SegWit), Replace-By-Fee and the Lightning Network, Bitcoin users have a number of tools at their disposal to utilize the Bitcoin blockchain as best and efficiently as possible.
Yet, bigger companies in particular have historically been slow to adopt such tools. Segregated Witness is a prime example: Several of the largest Bitcoin businesses hadn't adopted the upgrade for over a year after it was activated on the Bitcoin network in August 2017. The total share of SegWit transactions even remained below 50 percent until the second half of 2019.
This was also noticed by John Newbery, engineer at Chaincode Labs; Steve Lee, former Google product director turned product manager at Square Crypto; and James O'Beirne, former Chaincode engineer who recently joined DG Lab. Seeing these and other discrepancies, they wanted to help resolve the apparent disconnect. In mid-2018, the trio founded an initiative to bridge the gap: Bitcoin Optech.
"Bitcoin is the most mature blockchain, and even though it's been around the longest, there's still a lot of inefficiencies with the usage of the blockchain, and it is a scarce resource," Lee explained, as he announced the project at the Distributed 2018 conference in July 2018. "That's really what we're focused on, helping various actors in the ecosystem to figure out how to best do that."
The initiative would consist of several projects united under the Bitcoin Optech umbrella.
The first of these projects is a series of workshops, bringing open-source developers and engineers at Bitcoin companies together to discuss relevant technologies in person. These workshops offer technical knowledge to all the participants, while also helping further cooperation between different parts of the Bitcoin ecosystem — parts that sometimes have different perspectives on the industry, with open-source developers and Bitcoin companies occasionally finding themselves in conflict with one another.
"Bringing people together and having face-to-face meetings is really beneficial, it helps foster a more collaborative ecosystem," Newbery explained during the same Distributed 2018 announcement. "On a purely technical level, having that experience feedback from engineers actually doing work on the ground, back to the open-source community makes those open-source projects better, and having information going from the open-source community into these companies lets those companies use better technology."
The first Bitcoin Optech workshop took place in San Francisco in July 2018. Fourteen engineers from Square, Coinbase, BitGo, Purse, Xapo and Ledger discussed topics including coin selection, fee estimation and Replace-By-Fee, as well more general topics like establishment of the Bitcoin Optech initiative itself and communication between the different parts of the Bitcoin ecosystem.
The initiative has grown significantly since then. A second workshop was organized in Paris (November 2018), followed by another event in San Francisco and one in New York (both in September 2019). The fifth and most recent workshop took place in London earlier this month. Bitcoin Optech today counts 24 member companies who support the initiative financially, including the likes of Bitstamp, Kraken, Casa, OKcoin and Bitrefill. The vast majority of member companies also participated in at least one of the workshops. 
The Bitcoin Optech team itself has grown as well. Although O'Beirne stopped contributing after 2018, Blockstream's product manager Mike Schmidt, Chaincode Labs associate Adam Jonas and Chaincode Labs engineer Carl Dong have been taking on various organizational roles within the initiative.
"I think Bitcoin Optech has grown to be a trusted voice on technical Bitcoin matters and continues to highlight ways in which users and businesses can make more efficient use of the blockchain," Newbery told Bitcoin Magazine, reflecting on the 20 months since the initiative got off the ground.
The Bitcoin Optech newsletter is the second big project under the Bitcoin Optech umbrella. Produced by technical writer David Harding and counting 84 editions at the time of writing, the newsletter continues to accumulate a wealth of information, containing high-quality technical documentation and offering an ongoing overview of developments across Bitcoin and Lightning implementations.
Among the more notable efforts carried out through the newsletter, Harding wrote a 24(!)-part series on bech32 sending support, encouraging wallet providers and companies to implement the option to send funds to bech32 addresses, the address format introduced in Bitcoin Core 0.16.0. With bech32, users can fully utilize the extra blockspace offered by SegWit and enjoy a number of other benefits. Nineteen of the 23 popular wallets integrated this option, while four of them even generated bech32 receiving addresses by default — though it is, of course, hard to say how much of this was due to the Bitcoin Optech newsletter specifically. 
Other projects under the Bitcoin Optech umbrella include a dashboard with detailed statistics and adoption metrics on a range of technologies; compatibility matrices with overviews of SegWit and Replace-By-Fee support across different wallets; and the Scaling Cookbook, a technical document for scaling technologies for engineers and businesses. Bitcoin Optech also offers a broad overview on Bitcoin-related technical topics, which has grown to become a go-to resource for many. 
Perhaps at least as important, Bitcoin Optech has probably helped heal a rift caused by the years-long scaling dispute. Having started with nothing but an idea midway through 2018, and helped by seed money from Xapo founder Wences Casares, venture capitalist John Pfeffer and Chaincode Labs co-founder Alex Morcos, Bitcoin Optech's focus on technical solutions may well have been instrumental in aligning different parts of the Bitcoin ecosystem.
"I think it is going very well and exceeding our expectations in terms of company engagement and impact the workshop content and newsletter has," Lee told Bitcoin Magazine. "It is hard to say how much actual adoption of various optimizations is due to Optech, but at minimum I think Optech has helped the post-SegWit2X healing process, and given businesses better insight into how the open source developers and process work."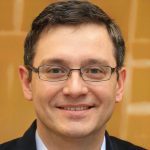 I'm a highly experienced and successful crypto author with over 10 years of experience in the field. I have written for some of the most popular crypto publications, including Bitcoin Magazine, CoinDesk, and Crypto Insider. I have also been featured in major mainstream media outlets such as Forbes, Wall Street Journal, and Business Insider.