CoinShares, a New York-based cryptocurrency service that provides advice and other services for investors, released a statement on the state of Bitcoin mining during the global uncertainty caused by the coronavirus, ahead of a planned, more thorough June 2020 mining report.
In it, CoinShares' research director Christopher Bendiksen wrote that the current talk of a possible mining "death spiral" due to coronavirus-based lockdowns makes for dramatic reading, but is not at all based in reality.
"'Mining death spirals' do not actually happen in real life," Bendiksen wrote in the statement. "They are highly theoretical edge cases without any historical real-world precedent … Mining is here to stay."
Confidence in the mining space and in bitcoin generally, despite economic uncertainty around the world, is high at the firm.
"Bitcoin is arguably the only financial asset that can operate remotely — nobody needs to go to work to make bitcoin work," Danny Masters, executive chairman of CoinShares, wrote in a supplementary statement sent to Bitcoin Magazine. "Nobody needs to fill an ATM machine. While things look bleak for everything, I can't think of a better asset to buy than bitcoin."
Difficulty, Block Frequency and Hashrate
The cost of Bitcoin mining is largely a function of the difficulty — a dynamic metric determined by the protocol itself that can adjust both up and down to keep block times at 10 minutes on average.
Further Reading: What Is Bitcoin Mining?
The difficulty has reset downwards many times — sometimes dramatically as the result of a pullback in price, as in November and December of 2018 — but the network has never ground to a complete halt or even come anywhere close to doing so.
"There is no price level that could cause Bitcoin's emission rate to increase," reads Benedickson's statement. "When the dust settles on the current financial crisis, the Bitcoin monetary system will have created exactly as many bitcoins as originally intended."
In essence, the Bitcoin mining difficulty adjustment keeps Bitcoin block frequency steady, no matter the amount of total network hashrate.
What About the Halving?
"If prices do not recover, the hashrate will fall — and when the halving hits, it will fall again," wrote Bendiksen. "This is not a problem for Bitcoin, nor is it unprecedented." 
And it's not always the biggest bitcoin mining groups that will survive a major bitcoin price recession, contrary to what you may be hearing. It will be the groups that have the cheapest energy costs and the newest, most efficient hardware.
"The halving is still a couple months away and many miners are already closing up shop," Bendiksen said in a follow-up interview with Bitcoin Magazine. "So, at the time of the halving, we will likely be in a completely different difficulty environment than now. Recent estimates show that as much as 25 percent of the peak-level hashrate may already have been turned off."
While CoinShares suggests that post-halving mining will be different than the current and near-future mining environment, Bendiksen does believe today's status offers an insightful window.
"For all of those who are worried about the halving, this is a perfect prelude because the end effect on miners is the exact same," he wrote in his statement. "Hence, the hashrate dynamics we're likely to see in the upcoming weeks will be an excellent parallel to those we might also see after the halving in May."
Bendiksen acknowledged that some of the higher-cost miners may drop out after the halving, but he also sees mining companies stabilizing and building for the foreseeable future.
Building the Mining Infrastructure of the Future
Meanwhile, Blockstream Mining is quietly building its mining business with facilities in Quebec, Canada and Georgia, USA, with over 300 MW of energy and a thriving colocation service offering equipment, space, bandwidth and power rental for miners who can benefit from inexpensive energy without needing to negotiate separately with local authorities. 
According to Blockstream CSO Samson Mow, the company has taken steps to be ready for the halving, come what may. Despite the current turmoil, it is focused on the long term.
"For Blockstream's mining operations, our electricity and operational costs are low enough that we can outlast most miners and be the last ones standing," Mow told Bitcoin Magazine in an interview. "Also, we've mined bitcoins for quite some time and we HODL for the medium term, so a price drop during the halving would actually have no impact for us."
Mow noted that, while it's hard to predict the price, he believes some inefficient miners may need to shut off, while most miners will be fine through the halving.
See Also
"I think the bitcoin price will recover to a point where, post-halving, it will still be profitable to mine BTC," Mow said. "Even if that doesn't happen, it's not likely we will see a massive drop in hashrate. Many miners are already on the latest generation of equipment and have already recouped those costs, so they only have to deal with opex [operational expenditures]." 
Investors Are More Cautious But Still Interested in Bitcoin Mining
Ryan Porter, head of business development for mining-focused financial services and brokerage firm BitOoda, was busy fielding inquiries about new North American mining opportunities in December 2019.
Now, he said, he's still getting inquiries but potential mining companies are more cautious and want to lock in competitive energy pricing.
"Overall, what we're seeing is the miners that were well positioned to be profitable after the halving are still well positioned now, where the miners that would have needed to shutter operations have had to fast track those plans," Porter told Bitcoin Magazine in a phone interview. 
"We've seen hashrate fall precipitously as now unprofitable mining rigs are being taken offline, and conservative operators who were thoughtful about managing their bitcoin price risk are now looking to purchase hardware at distressed prices."
Porter is confident that the best-managed mining operations that have inexpensive power sources and efficient computers will survive the halving. What he's seeing is the next stage in the evolution and maturation of the mining industry.
"Where we are starting to see a change in planning for miners is how they're approaching risk management," he added. "We had previously engaged with miners on implementing BTC price-hedging programs, and we've had quite a few of those firms reach out to us over the past week to start a meaningful risk management engagement."
The CoinShares team is confident that bitcoin and its critical mining industry will ride out the coronavirus storm. In his interview with Bitcoin Magazine, Bendiksen noted that, unlike the fiat monetary system, the bitcoin system is "run coldly and unemotionally by a network of computers according to pre-set rules."
"These computers never need to work from home, never get sick, scared or panicked and can not be influenced to print money by charismatic or powerful politicians, even in the most challenging times," he said. "They simply execute their code as prescribed, no matter what is happening in the world."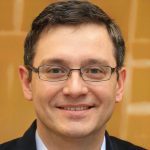 I'm a highly experienced and successful crypto author with over 10 years of experience in the field. I have written for some of the most popular crypto publications, including Bitcoin Magazine, CoinDesk, and Crypto Insider. I have also been featured in major mainstream media outlets such as Forbes, Wall Street Journal, and Business Insider.