Bitcoin Magazine's YouTube channel was restored around three hours after being shut down, with the publication attributing the short ban to the YouTube algorithm flagging the word "Kazakhstan."
In a Jan. 12 Twitter post, Bitcoin Magazine noted that its YouTube account with 56,600 followers was banned in the middle of a livestream with no prior warning from the platform.
"Our @YouTube with 60,000 followers just got BANNED mid-livestream with no warning. DELETED. When will the aggression against #Bitcoin content end?"
The livestream was focused on topics relating to Elon Musk, Jack Dorsey, Bitcoin (BTC) mining and the recent internet blackout in Kazakhstan that was reportedly initiated by the government in response to mass protests over surging fuel prices in the nation.
Bitcoin Magazine stated it wasn't entirely sure what grounds YouTube had used to ban its channel, but did confirm that its account had been restored an hour after it had submitted an appeal, suggesting that Youtube had realized its error.
In a live broadcast after the reinstatement, host Alex Mcshane noted that the panel was discussing the internet blackout's effect on the BTC mining hash rate without saying anything controversial, but was using a set of "algorithmically and politically charged words" which may have triggered the automated shutdown:
"I wanna talk about what happened, without triggering it again […], we were talking about a certain politically charged country that starts with a 'K'."
Bitcoin Magazine also shared a post earlier today noting the initial response from YouTube regarding the ban, with the Google-owned platform stating that "content that encourages illegal activities or incites users to violate YouTube's guidelines is not allowed."
"We may allow depictions of such activities if they are educational or documentary in nature and don't help others imitate them," the response added.
Despite its content policy, current searches on YouTube still yield results showing multiple live streams using the identity and video content of popular figures such as MicroStrategy's Michael Saylor to promote dodgy websites and supposed "crypto giveaway" scams.
Related: Key on-chain metric shows Bitcoin miners in 'massive' BTC accumulation mode
Commenting on the ban in the r/CryptoCurrency subreddit, user u/Setl1less highlighted the hypocrisy, arguing that "Youtube has made it a habit of taking down prominent informative accounts" while allowing scams to operate freely.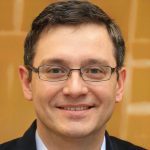 I'm a highly experienced and successful crypto author with over 10 years of experience in the field. I have written for some of the most popular crypto publications, including Bitcoin Magazine, CoinDesk, and Crypto Insider. I have also been featured in major mainstream media outlets such as Forbes, Wall Street Journal, and Business Insider.