Advertisement
&nbsp

&nbsp
Bitcoin's hashrate has been on a steady decline ever since the halving a couple of weeks ago. The network's computing power has now nosedived further below 100TH/s. The fall is even more astounding given that the hashrate is now at a level lower than the one witnessed following the mid-March crypto market fiasco. Data from Blockchain.com shows that bitcoin's hashrate now stands at a relatively lackluster 91TH/s.
Does this significant drop in the hashing power suggest that BTC price could see a deeper correction in the near-term?
BTC Hashrate Drops To Levels Lower Than During Mid-March Catastrophe
March 12, the date that is now popularly known as Black Thursday in the crypto community, is one that many investors and traders alike wish they could erase from their memories. On that day, BTC crashed by circa 50% in less than 24 hours, alongside the stock markets and the so-called safe-haven assets like gold.
Notably, bitcoin slumped below $4,000 at that time as investors sought liquidity. The lull in the bitcoin price resulted in the hashrate dropping to new lows with the miners closing shop as the business turned unprofitable.
Bitcoin's price has since recouped all the losses from Black Thursday as it hovers around $8,822.58 at the time of publication. Nonetheless, the hashrate has dived even harder than it did around mid-March, presumably because of more miners leaving the network due to the reduced rewards. Blockchain.com data shows that the hashrate is now at 91.49TH/s as of March 25.
Additionally, this comes at a time when the hash ribbons are signaling that miner capitulation has begun. Such a situation happens when the revenues that miners receive are not enough to cover their operational costs. The miners, therefore, prefer shutting down their mining rigs temporarily until the price rebounds and their margins expand, although at times they close their operations for good.
Does This Mean BTC Price Is Due For A Deeper Correction?
Interestingly, many crypto analysts believe there is more to the hashrate than just securing the bitcoin network. Bitcoin bull Max Keiser, for instance, has stated repeatedly that the bitcoin price follows the hashrate. This suggests that when the hashrate soars, confidence in the network increases and the BTC price also surges – and vice versa.
A few other observers argue that as the hashrate drops, weak miners are shaken out, leaving only the efficient ones who are less likely to sell at lower prices. As a result, the selling pressure is relieved and the next big bitcoin bull market is ushered in. 
However, a low hashrate could ignite a steep downward move for the bitcoin price in the near-term as the weak miners sell their BTC holdings. Keeping in mind how hard the hashrate has dropped now, the bitcoin price could see a deeper retracement in the short-term.
Nuke incoming on Bitcoin. #BTC Miner fundamentals coming into play now. Warned this last week. – Not profitable – Hashrate dropping hard Price will follow.— Ash Davidson (@CryptoMobsterYT) May 24, 2020
Get Daily Crypto News On Facebook | Twitter | Telegram | Instagram
DISCLAIMER Read MoreThe views expressed in the article are wholly those of the author and do not represent those of, nor should they be attributed to, ZyCrypto. This article is not meant to give financial advice. Please carry out your own research before investing in any of the various cryptocurrencies available.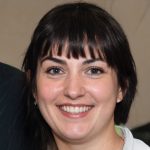 I'm a highly experienced writer and editor specializing in the field of cryptocurrency. I have worked extensively with some of the biggest names in the industry, and my work has been featured in major publications such as CoinDesk, Bitcoin Magazine, and Crypto Insider. I am also a regular contributor to Forbes Crypto. In addition to writing, I am also an expert in social media marketing and have helped numerous clients grow their online following. If you're looking for someone who can help you spread the word about your crypto project or business, I'm always available to help!