Advertisement
&nbsp

&nbsp
Bitcoin has come out of the weekend looking strong. Last week was marked with violent volatility that ended with Bitcoin going into the weekend just above critical support. Last week's volatility saw Bitcoin drop from the $9,800 resistance to support of $8,800 in a matter of hours.
Luckily by Friday, the bulls had staged a comeback and seen Bitcoin through to the $9,200 levels. This level is currently a resistance but the bulls are looking to set it as higher support as they attempt to reach $9,400 highs.
As expected, through the weekend, Bitcoin has been moving sideways with low daily trading volume. This movement has ensured that Bitcoin remains around the $9,200 position and more critically, above $9K.
Going into the new week, this is a great position for the bulls to start and push for the next resistance. But to ensure that the current wave is sustainable, the bulls have to break the $9,400 resistance early in the week.
The starting week comes with a new challenge. Bitcoin needs to move higher above $9,200 or risk revisiting the $8,800 support. A revisit that holds no promise that the asset will rebound as fast as it did last week, and also a potential for an even lower low to the $8,500 support.
Bitcoin Vs Altcoins
The week could also be set up for a battle between bitcoin and altcoins. Bitcoin's dominance has looked unstable for some time, while altcoins have shown some independence during bitcoin price swings.
Coming out of this weekend, Bitcoin's dominance is just under 66%, if this continues to drop and succeeds to fall under 60% in the short term, it could trigger an altseason. For this to take place, the largest altcoin will have much to do and luckily, this is anticipated with the release of Ethereum 2.0.
As long as Bitcoin's dominance remains above 60%, its price trend will continue to dictate that of the larger market. But an opportunity for altcoins to stage a comeback is looking possible.
Large altcoins such as Ethereum, Cardano, and Tron are in the process of making some major project developments that will trigger rallies. If Bitcoin is still stuck in a range, altcoins could take the market by storm.
Get Daily Crypto News On Facebook | Twitter | Telegram | Instagram
DISCLAIMER Read MoreThe views expressed in the article are wholly those of the author and do not represent those of, nor should they be attributed to, ZyCrypto. This article is not meant to give financial advice. Please carry out your own research before investing in any of the various cryptocurrencies available.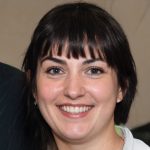 I'm a highly experienced writer and editor specializing in the field of cryptocurrency. I have worked extensively with some of the biggest names in the industry, and my work has been featured in major publications such as CoinDesk, Bitcoin Magazine, and Crypto Insider. I am also a regular contributor to Forbes Crypto. In addition to writing, I am also an expert in social media marketing and have helped numerous clients grow their online following. If you're looking for someone who can help you spread the word about your crypto project or business, I'm always available to help!