Advertisement
&nbsp

&nbsp
According to Kraken's monthly Bitcoin volatility report, certain significant indicators show that Bitcoin could experience increased levels of volatility in the coming weeks. This could lead to Bitcoin breaking new resistance levels to trade above $10,000.
However, there remains a  possibility that the bulls could be met with strong price rejection, which could just as much send Bitcoin down to trade at the previous support level, particularly below the $6,000 mark.
Volatility trends for May
In the month of May, Bitcoin experienced a mild upswing in trading price as it hit $10,080 for a short period of time before retracing its steps back to the $9,700 level. Bitcoin faced intense price rejection a few more times before reclaiming the $10k mark in the same month. Shortly after, trading volume took a dip as with trading prices. 
Kraken's intelligence report credits the price movement to halving dumps. Month -over-month (MoM) prices show that Bitcoin's volatility dropped to -6% and is still yet to fully recover from the bearish storm from March.
Despite Bitcoin's inability to close at the $10,000 mark, the second week of May contributed to a 33% increase in trading volume, which makes up a 1-year high along with a +42% month-on-month increase in trades.
The end of March saw Bitcoin's correlation with the S&P 500 drop to 0.13. Towards the end of May, Bitcoin's correlation with the S&P 500 came to an all time low since February when Bitcoin witnessed a major dip in price.
Meanwhile, Bitcoin's correlation with gold went up high to 0.50. The latter proves that investors consider gold as an alternative asset to store value.
Expectations for June
The number of transactions yet to be confirmed on the Bitcoin block, which makes up what is known as Bitcoin's memory pool shows that the 7-day average memory pool on the Bitcoin Blockchain has reached its highest levels, thus signalling a major increase in volatility. This goes on to mean that prices could either skyrocket from here or take a downturn.
Bitcoiners are speculating that a dip in price could mean that investors are either taking the back seat on Bitcoin, but this proves false when we look back at the increased rate of investor entrance into the Crypto-space.
Fundamentally, both whales and new investors seem to be betting big on Bitcoin. However, technical statistics show that whether or not that is the case, the bulls will need to work extra hard to place prices above the $10,000 resistance level this month, or the bears could potentially take over the market.
Presently, the bulls seem to have the upper hand as prices already got to $10,000 on the 2nd of June, and even progressed to a high of $10,182.34. With every slight bearish engulfing pattern, there's been a higher bullish engulfing pattern to keep the bulls ahead.
Trading volume had previously hit $39 billion before correcting back to $20 billion at press time. Despite experiencing mild losses, Bitcoin trades at $9,642 and could possibly break out within the next 24hrs.
Get Daily Crypto News On Facebook | Twitter | Telegram | Instagram
DISCLAIMER Read MoreThe views expressed in the article are wholly those of the author and do not represent those of, nor should they be attributed to, ZyCrypto. This article is not meant to give financial advice. Please carry out your own research before investing in any of the various cryptocurrencies available.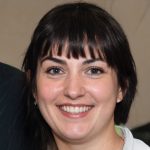 I'm a highly experienced writer and editor specializing in the field of cryptocurrency. I have worked extensively with some of the biggest names in the industry, and my work has been featured in major publications such as CoinDesk, Bitcoin Magazine, and Crypto Insider. I am also a regular contributor to Forbes Crypto. In addition to writing, I am also an expert in social media marketing and have helped numerous clients grow their online following. If you're looking for someone who can help you spread the word about your crypto project or business, I'm always available to help!