Andus Co., Ltd. (CEO Sung Jun Park, head of Dongguk University's Blockchain Research Center) announced on the 12th that it will start its first step in applying real-life cryptocurrency services.
Through the AndusChain cryptocurrency 'Daon', it will be possible to purchase products at SEEBOX, an online and offline convergence store.  SEEBOX was developed by Didionet Service Inc. (CEO Kang Yong-il) and Seebox Inc., and it also has a live commerce function as well.
Andus Co. Ltd. has decided to partner with Didionet Service to apply its cryptocurrency 'Daon' in November in its SEEBOX platform.  Products sold at SEEBOX can now be purchased with Daon.
Now you can buy products with cryptocurrency
Customers can purchase and use SEED, SEEBOX's cyber money, which can be bought at SEEBOX platform with Daon.
The cyber money seed (SEED) of SEEBOX is 100 Korean won and the exchange rate with Daon is linked with Daon's market price in real time.
What kind of service is SEEBOX?
SEEBOX is a future online/offline convergence store that converges live commerce and e-commerce.
Unlike home shopping methods, which require a certain amount to be sold within a limited time, small business owners can simply introduce their store products or services online and make inquiries, bargaining, transactions, payments, and customer management one-stop as in offline stores in real time.
Small business owners can open and operate online stores in 30 minutes without a separate solution or equipment with a single smartphone capable of communication.
SEEBOX also pushed for an agreement with small business associations across the country to utilize SEEBOX.
Unlike YouTube, which does not provide benefits to users who watch advertisements, Seabox also has a 'money mine' service where customers who watch advertisements can receive direct compensation.  It is also preparing to expand to a location-based video second-hand market within this year.
Andus CEO Sung Jun Park said, "We are cooperating with various companies to expand services to expand the cryptocurrency 'Daon', and we will realize the popularization of the cryptocurrency 'Daon' by providing the usefulness and convenience of cryptocurrency through these various services."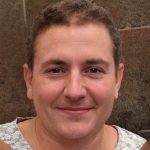 I'm a highly experienced and well-respected author in the field of cryptocurrency. I have been involved in the industry for over 5 years and have written extensively on the topic, both for academic and general audiences. I'm highly sought-after as a speaker and consultant on cryptocurrency, due to my in-depth knowledge and understanding of the industry. I'm also a regular contributor to leading industry publications.