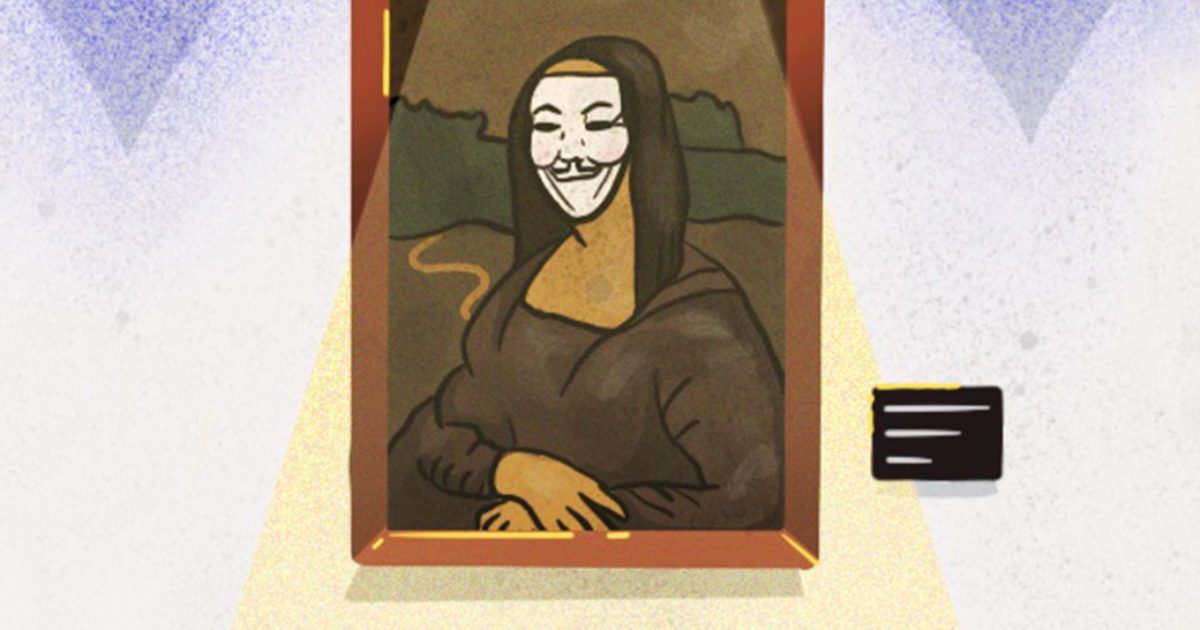 On a cold February night in 2003, citizens of the Czech capital could see a big red question mark hovering above Prague Castle, office of the nation's president. Not much later, a similar question mark replaced every single advertisement in the city's metro system: Over 700 station platform posters had been covered up overnight. They turned out to be the first stunts of local art collective Ztohoven. The question mark symbolized its doubt in the Czech government and humanity's direction as a whole.
More guerilla-style pranks would ensue in the following years. The flag above Prague Castle was at one point replaced by a giant pair of shorts, a morning TV program was hacked to show a (rather fake looking) nuclear explosion in the Czech countryside, and members of parliament had their phone numbers spoofed to make it seem as if they were sending one another messages calling for moral reform.
Then, in 2014, Ztohoven teamed up with the Slovak hacker-space Progressbar to found Paralelní Polis. The markedly black building in the city center of Prague was named after a concept by political thinker and Soviet-era dissident Václav Benda, about a society that exists independently, in parallel with the state. Paralelní Polis today operates the world's first bitcoin-only coffee bar, is home of the Institute of Cryptoanarchy think tank and hosts the yearly HCPP hackers congress, among other things.
Graphic designer Martin Fischer is an early member of Ztohoven, and has been involved with Paralelní Polis from the start. Since then, he's been producing cryptoanarchy-inspired art and last year started to focus exclusively on Bitcoin-specific posters for his Cypherpunk Now project.
Paralelní Polis. Image courtesy of Fischer.Martin, your work is a big part of the Paralelní Polis identity; you designed posters for the HCPP conferences and even created the white triangle logo, right?
Yeah, the triangle represents the three directions of Paralelní Polis: education, art, technology. Paralelní Polis also has the slogan "enter outside," which I explain as you are inside the triangle and you are welcome to enter a much larger space outside the triangle …
I have my own studio now, but my first screen prints were made at Paralelní Polis. When I got screen print equipment in 2015, it motivated me to print my first artworks. I was learning the whole screen print process, and in 2017 I made posters for HCPP, which were very well accepted by the hackers community.
Paralelní Polis doesn't have a CEO or anyone in charge, which sounds like a very anarchist experiment. Are you anarchists?
Well, this is complicated. Speaking from my own perspective, I don't support destruction of the state. We have an absolutely great medical system in Czech, everyone is insured, we have free universities where anyone can get an education … But I've also experienced a time when the state was controlling everyone. I was 12 when, in 1989, the system changed, and there was a whole decade when people thought they had the freedom and power to make anything they wanted. This decade shaped my mind.
I'm for sure a cryptoanarchist, however. Cryptoanarchy for me is more about developing tools which bring freedom in digital space. Like freedom of speech, or freedom of trade.
Image courtesy of FischerSo that brings you to Bitcoin …
I did graphic design the past 20 years, mainly for skateboard brands. Somehow it's easy for me to visualize key moments … I've seen skateboarding when it came to Czech after the revolution. It was complete punk; we just wanted to ride the streets; no one could imagine it could lead to money and fame. Today, skateboarding is very mainstream; kids know they can go [to the] Olympic[s].
I switched to crypto art because I felt it's still underground, and I have the luck to see it evolving. Amazing things are happening, but it's not yet mainstream. Like with skateboarding, at first I had no idea if my art could be sold, it was just pure pleasure from creating.
Image of Fischer by BayaconstreetartIs it your goal to help further Bitcoin adoption with your art?
I see my art in the background on a wall of a Bitcoin Maximalist room in a movie about [the] Bitcoin underground that will be made in 2040, similar to how you see a famous surf poster in the living room of one of the main characters in "Stranger Things." My art is for those who already know, and absolutely not understandable for people from outside the crypto community … which I love.
So I don't think it's helping adoption, but it's a souvenir from a time when no one knew where it [would] go exactly.
I suppose that's especially true because all of your posters are made only in a limited amount.
Yes, it's all limited, hand printed. There are between 20 to 40 copies of each, and the reprints are never the same colors, except for the Tim May cryptoanarchist manifesto poster, which can only be red and black. But it's all numbered, and each poster has a blockchain certificate of authenticity.
See Also
What does that mean, exactly?
I think there should always be some kind of authenticity mark on serigraphy prints which show that you own original artwork from a numbered series. You can see different kinds of seals or printed certificates on the back of screen prints. I think Banksy is cutting banknotes in half; one half is stuck on the backside of [the serigraph] and the second is archived … And so I'm using digital certificates of authenticity written on the Bitcoin blockchain. Every print is signed and numbered, and then I'm shooting each print and uploading it to Verisart.com. When it's confirmed on the blockchain, [I transfer] this certificate to a new owner.
What's your creative process to make your art?
It always starts with a sketchbook; it should take me a few minutes to sketch the idea from head on paper. If it doesn't come, I'd rather focus on some other task, but when I do visualize the idea and feel it's right, I get some kind of creative fever and need to work on it until it's ready for screen print. It can take a day or a week, and sometimes it's a painful process until the visual satisfies me. Then in my printer, when the artwork is finished and printed on transparency paper, I do the whole screen print process, screening artwork on large frames, mixing pigment colors with acrylic base and screen printing itself.
Financial broadcaster Max Keiser with one of Fischer's pieces. Image courtesy of the artist.Do you know what kind of people buy your work? Are they mostly locals in Prague, Bitcoiners online or perhaps some other demographic?
Yes, I know my customers, it's the people of Crypto Twitter; I love them. Mostly from the U.S. and Europe after that; [I'm] not selling in Czech at all.
I was initially very shy to post in English and first I watched Twitter for a year without any posts, but when I decided to focus on crypto art I realized I have content to show and it works …
When I decided to go [into] crypto art, the first thing I did was take a trip to Baltic Honeybadger, where I showed my art. Even though I hate it, it was so important to give a poster to Max Keiser and make a photo with him. That [was] the start, since [to] this moment I'm selling, so conferences are key.
You can see more of Fischer's art on the Cypherpunk Now homepage and on Twitter @CypherpunkNow.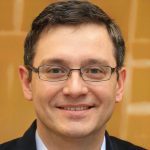 I'm a highly experienced and successful crypto author with over 10 years of experience in the field. I have written for some of the most popular crypto publications, including Bitcoin Magazine, CoinDesk, and Crypto Insider. I have also been featured in major mainstream media outlets such as Forbes, Wall Street Journal, and Business Insider.