Advertisement
&nbsp

&nbsp
Bitcoin continues trading sideways after seeing a wild volatile move yesterday that saw it plunge below $9,300 before going up to $9,429 in less than 5 hours. Ignoring the few volatile moves, Bitcoin is clearly still flat with its trading volume declining every day.
Bulls are still looking to break the $10,000 resistance level and bears are hoping to at least break the daily 12-EMA which Bitcoin has held for the past week and a half. The overall picture for Bitcoin is still bullish but there is a lot of uncertainty right now and it's unclear the direction that Bitcoin will choose.
There are plenty of fundamental metrics that indicate Bitcoin has a lot of potential in the long-term. Unfortunately, fundamentals do not affect the price of an asset in the short-term, which means we could see Bitcoin trading sideways for many more weeks or perhaps even months. 
The Supply Growth Of Bitcoin Almost Flat in Comparison to the US Dollar
Avid cryptocurrency users already know that Bitcoin's supply is limited. Roughly, every 4 years, the block reward of Bitcoin is cut in half which means that fewer Bitcoins are created. The current supply of Bitcoin is around 18,399,218 and its maximum supply will be 21 million, no matter what.
A recent chart by Robert Breedlove shows the growth rate of Bitcoin compared to the US dollar. Fiat currencies do not have any limit and governments can literally print money out of thin air. There is no limit to how many US dollars the government can create which means that inflation is a high risk. 
Bitcoin is not only capped at 21 million but also many of the existing Bitcoins are most likely already lost forever in wallets that no one can access. Bitcoin and most cryptocurrencies are deflationary by default and the supply rate of Bitcoin will only keep slowing down.
It seems that most fundamental metrics and indicators are in favor of Bitcoin. There is a very real possibility of seeing Bitcoin hit $20,000 again and most likely reaching a new all-time high at the end of the year. 
Get Daily Crypto News On Facebook | Twitter | Telegram | Instagram
DISCLAIMER Read MoreThe views expressed in the article are wholly those of the author and do not represent those of, nor should they be attributed to, ZyCrypto. This article is not meant to give financial advice. Please carry out your own research before investing in any of the various cryptocurrencies available.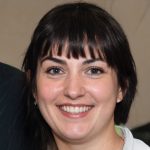 I'm a highly experienced writer and editor specializing in the field of cryptocurrency. I have worked extensively with some of the biggest names in the industry, and my work has been featured in major publications such as CoinDesk, Bitcoin Magazine, and Crypto Insider. I am also a regular contributor to Forbes Crypto. In addition to writing, I am also an expert in social media marketing and have helped numerous clients grow their online following. If you're looking for someone who can help you spread the word about your crypto project or business, I'm always available to help!